Associate Professor Yuki Takamatsu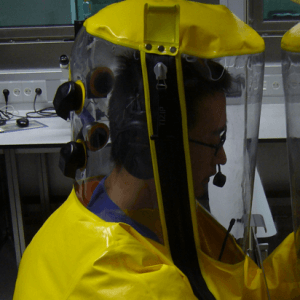 Speciality / Research theme / Keywords
Virology, Highly pathogenic viruses, Live cell imaging
Supervision
Masters Programme
Qualifications
Doctor of Medical Science, Medical Doctor license
Personal/work Web page addresses
Currently updating (to be open by the end of April/May 2022)
Background
B.A. (Medicine), Yamaguchi University
D., Nagasaki University, Graduate School of Biomedical Sciences (Virology, Institute of Tropical Medicine)
Postdoctoral researcher at the Institute of Virology, Philipp Universität Marburg (JSPS Postdoctoral Fellow), Institute for Frontier Life and Medical Sciences, Kyoto University (JSPS SPD), and Senior Researcher, Department of Virology I, National Institute of Infectious Diseases (NIID), Nagasaki University. Current position from November 2021.
Teaching
Has supervised students (partially) at Philipp Universität Marburg, Nagasaki University Institute of Tropical Medicine, Institute for Virus and Regenerative Medicine, Kyoto University, and National Institute of Infectious Diseases. From 2022, lectures on general and specific virology at the Master of Tropical Medicine and TMGH From 2022, supervises master and doctoral students in Nekken-Virology.
Research
BSL-4 research, highly pathogenic virus research, viral replication mechanisms, viral pathogenicity mechanisms.
The country/countries where you work currently
Highly pathogenic viruses, intracellular dynamics analysis, replication mechanism analysis, molecular mechanism analysis, various microscopy analyses.
Five MOST IMPORTANT/INTERESTING recent publications
Yoko Fujita-Fujiharu, Yukihiko Sugita, Yuki Takamatsu, Kazuya Houri, Manabu Igarashi, Yukiko Muramoto, Masahiro Nakano, Yugo Tsunoda, Ichiro Taniguchi, Stephan Becker, Takeshi Noda:Structural insight into Marburg virus nucleoprotein-RNA complex formation. Nature Communications.2022 Mar 4;13(1):1191.(doi: 10.1038/s41467-022-28802-x.)
Yuki Takamatsu, Tomoki Yoshikawa, Takeshi Kurosu, Shuetsu Fukushi, Noriyo Nagata, Masayuki Shimojima, Hideki Ebihara, Masayuki Saijo, Takeshi Noda: Role of VP30 Phosphorylation in Ebola Virus Nucleocapsid Assembly and Transport. Journal of Virology. 96(17):e0108322, 2022.
Yuki Takamatsu, Larissa Kolesnikova, Martin Schauflinger, Takeshi Noda, Stephan Becker. The integrity of the YxxL motif of Ebola virus VP24 is important for the transport of nucleocapsid-like structures and for the regulation of viral RNA synthesis. Journal of Virology, 94(9):e02170-19, 2020
Yuki Takamatsu, Verena Krähling, Larissa Kolesnikova, Sandro Halwe, Clemens Lier, Stefan Baumeister, Takeshi Noda, Nadine Biedenkopf, Stephan Becker. Serine-Arginine Protein Kinase 1 Regulates Ebola Virus Transcription. mBio, 11(1):e02565-19, 2020
Yuki Takamatsu, Larissa Kolesnikova, Stephan Becker. Ebola virus proteins NP, VP35, and VP24 are essential and sufficient to mediate nucleocapsid transport. Proc Natl Acad Sci U S A, 115(5):1075-1080, 2018
Message
This year, we have renewed both our Lab and our research activities. In addition to conventional virus research methods (basic research on epidemiology, diagnosis and treatment), we focus on visualization of highly pathogenic viruses using high-resolution microscopy (e.g. live cell imaging). To observe the lifestyles of small viruses, which are normally impossible to see through, using advanced microscopy techniques. If you are interested in our research, such as "want to see viruses", "am interested in their movements" or "kind of interest in a microscope", we would like to hear from you. If you are interested in our research, please come and visit us.