Professor/Executive Advisor to the President (Planetary Health) Chiho Watanabe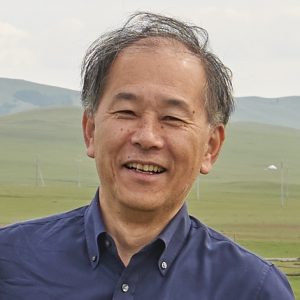 Speciality / Research theme / Keywords
Human Ecology, Toxicology, Sustainability and health
Supervision
Masters Programme
Doctoral Programme
Qualifications
Doctor of Health Science
Background
University of Tokyo, Graduate School of Medicine,
1989.8 Tohoku University School of Medicine, Instructor in Environmental Health Sciences
1997.12 The University of Tokyo, Graduate School of Medicine, Associate Professor in Human Ecology
2005.4 (U Tokyo) Professor in Human Ecology
2017.4 President, National Institute for Environmental Studies 2017.4-present
2021.4 current position
Ph.D. Health Sciences, (1991, U Tokyo)
Professor Emeritus, The University of Tokyo
Research
Toxicity modification of hazardous chemicals by physicochemical and genetic factors.
Environmental health in developing countries. Sustainability and human health. Use of satellite information on health issues.
The country/countries where you work currently
Japan
Five MOST IMPORTANT/INTERESTING recent publications
Kyi Mar Wai, Umezaki M; Umemura M; Ohn Mar; Watanabe C. Protective Role of Selenium against Telomere Shortening in Newborns Induced by In Utero Heavy Metal Exposure. Environmental Research DOI: 10.1016/j.envres.2020.109202. (2020)
Asayama S, Emori S, Sugiyama M, Kasuga F, Watanabe C. Are we ignoring a black elephant in the Anthropocene? Climate change and global pandemic as the crisis in health and equality. Sustainability Science DOI 10.1007/s11625-020-00879-7 (2021)
Falk J, Colwell R, El-Beltagy A, Gleick P, Kennel C, Lee YT, Luers A, Murrary C, Serageldin I, Tekeuchi K, Watanabe C, Yasunari T. Beyond 2020: converging crises demand integrated responses. Sustainability Science 10.1007/s11625-020-00876-w (2020)
Ebi KL, Harris F, Sioen GB, Wannous C, Anyamba A, Bi P, Boeckmann M, Bowen K, Cisse G, Dasgupta P, Dida GO, Gasparatos A, Gatzweiler F, Javadi F, Kanbara S, Kone B, Maycock B, Morse A, Murakami T, Mustapha A, Pongsiri M, Suzan G, Watanabe C, Capon A. Transdisciplinary research priorities for human and planetary health in the context of the 2030 agenda for sustainable development. International Journal of Environmental Research and Public Health 17, 8890; doi:10.3390/ijerph17238890
渡辺知保 人新世:ヒトが地球を変える時代 井原・梅崎・米田編"人間の本質にせまる科学"自然人類学の挑戦 251−2 東京大学出版(2021)
Message
Although my research works appear to wander around broad topics, all these fields are dealing with interactions between human population and environment. While we sometime hear the phrase, "human is just a component of the ecosystem", we need to appropriately elaborate the phrase in scientific language, so that we can solve the wicked problems (like climate change, plastic pollution and so on) and pass our "indispensable" planet to the future generations. Such an effort will enable "Planetary Health", the mutual support of human society/wellbeing and global/local ecosystem(s).