Assistant Professor Takaya Sakura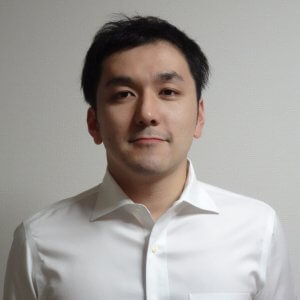 Speciality / Research theme / Keywords
Parasitology, Molecular Biology, Cellular Biology
Supervision
Masters Programme
Doctoral Programme
Personal/work Web page addresses
https://researchmap.jp/-2qE3_xt?lang=ja
https://orcid.org/0000-0002-8320-8485
http://www.tm.nagasaki-u.ac.jp/molecdyna/
Research gate or Linked-in account links
https://www.researchgate.net/profile/Takaya-Sakura
Affiliation(s)
Department of Molecular Infection Dynamics, Institute of Tropical Medicine (NEKKEN), Nagasaki University
Background
Ph. D, Nagasaki University, Graduate School of Biomedical Sciences in 2013.
Postdoctoral researcher, National Institute of Infectious Diseases (NIID), Institut Pasteur de Lille, Institut Cochin, Nagasaki University, School of Tropical Medicine and Global Health.
Assistant professor, Department of Molecular Infection Dynamics, Institute of Tropical Medicine (NEKKEN), Nagasaki University from 2019.
Research
Parasitology, Drug Discovery
Five MOST IMPORTANT/INTERESTING recent publications
Komatsuya K†, Sakura T†, Shiomi K, Ōmura S, Hikosaka K, Nozaki T, Kita K, Inaoka DK. Siccanin Is a Dual-Target Inhibitor of Plasmodium falciparum Mitochondrial Complex II and Complex III. Pharmaceuticals (Basel). 2022 Jul 21;15(7):903. († contributed equally)
Fukumoto J, Sakura T, Matsubara R, Tahara M, Matsuzaki M, Nagamune K. Rhoptry kinase protein 39 (ROP39) is a novel factor that recruits host mitochondria to the parasitophorous vacuole of Toxoplasma gondii. Biol Open. 2021 Sep 15;10(9):bio058988.
Hartuti ED, Sakura T, Tagod MSO, Yoshida E, Wang X, Mochizuki K, Acharjee R, Matsuo Y, Tokumasu F, Mori M, Waluyo D, Shiomi K, Nozaki T, Hamano S, Shiba T, Kita K, Inaoka DK. Identification of 3,4-Dihydro-2H,6H-pyrimido[1,2-c][1,3]benzothiazin-6-imine Derivatives as Novel Selective Inhibitors of Plasmodium falciparum Dihydroorotate Dehydrogenase. Int J Mol Sci. 2021 Jul 5;22(13):7236.
Sakurai Y, Ngwe Tun MM, Kurosaki Y, Sakura T, Inaoka DK, Fujine K, Kita K, Morita K, Yasuda J. 5-amino levulinic acid inhibits SARS-CoV-2 infection in vitro. Biochem Biophys Res Commun. 2021 Mar 19;545:203-207.
Sakura T, Sindikubwabo F, Oesterlin LK, Bousquet H, Slomianny C, Hakimi MA, Langsley G, Tomavo S. A Critical Role for Toxoplasma gondii Vacuolar Protein Sorting VPS9 in Secretory Organelle Biogenesis and Host Infection. Sci Rep. 2016 Dec 14;6:38842.