Assistant Professor Taeko Naruse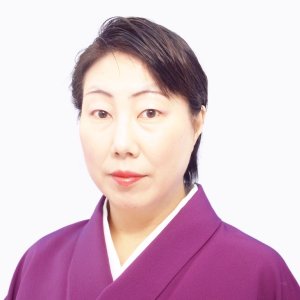 Speciality / Research theme / Keywords
Immunogenetics: Regulation and diversity of MHC and ligands for NK receptors in immunity and autoimmune diseases, Genome diversity
Supervision
Masters Programme
Qualifications
Ph. D. ( Osaka City University)
Director for histocompatibility (Japanese society for histocompatibility)
Personal/work Web page addresses
http://www.tm.nagasaki-u.ac.jp/protozoology/
Research gate or Linked-in account links
https://www.researchgate.net/profile/Taeko-Naruse
Affiliation(s)
National Institute of Infectious Disease (Visiting Researcher)
Background
Department of Literature Keio University
Ph. D. Student of Osaka City University Graduate School of Medicine
HLA Typing Lab, Japan Red Cross-Hyogo Blood Center
Fellow Researcher, Dept. of Molecular Life Science, Tokai University School of Medicine
Visiting Researcher, Dept of Pediatrics, Osaka City University School of Medicine
Research Fellow, Dept. of Molecular Life Science, Tokai University School of Medicine
Postdoctral Fellow, Dept. of Molecular Life Science, Tokai University School of Medicine
Assistant Professor, Division of Pathophysiology, Medical Research Institute, Tokyo Medical and Dental University
Five MOST IMPORTANT/INTERESTING recent publications
Naruse TK, Konishi-Takemura M, Yanagida R, Sharma G, Vajpayee M, Terunuma H, Mehra NK, Kaur G, Kimura A. Killer cell immunoglobulin-like receptor three domains long cytoplasmic tail 1 gene *007 may modulate disease progression of human immunodeficiency virus-1 infection in the Japanese population. Int J Immunogenetics, Online ahead of print,
Nii-Trebi NI, Matsuoka S, Kawana-Tachikawa A, Bonney EY, Abana CZ, Ofori SB, Mizutani T, Ishizaka A, Shiino T, Ohashi J, Naruse TK, Kimura A, Kiyono H, Ishikawa K, Ampofo WK, Matano T. Super high-resolution single-molecule sequence-based typing of HLA class I alleles in HIV-1 infected individuals in Ghana. PLoS One 2022; 17: e0269390.
Tanimoto, K#.; Naruse, T.K#.; Matano, T.; Kimura, A.; Development and Evaluation of a Rapid and Cost-Efficient NGS-Based MHC class I Genotyping Method for Macaques by Using a Prevalent Short-Read Sequencer. Immunogenetics 73, 175 – 186, 2021. (#; equal contribution)
Kato, S.; Shida, H.; Okamura, T.; Zhang, X.; Miura, T.; Mukai, T.; Inoue, M.; Shu, T.; Naruse, T.K.; Kimura, A.; Yasutomi, Y.; Matsuo, K. CD8 T Cells Show Protection against Highly Pathogenic Simian Immunodeficiency Virus (SIV) after Vaccination with SIV Gene-Expressing BCG Prime and Vaccinia Virus/Sendai Virus Vector Boosts. J. Virol.95, e01718-20,2020.
Naruse, T.K.; Akari, H.; Matano, T.; Kimura, A. Diversity of ULBP5 in Old-World Monkeys (Cercopithecidae) and Divergence of the ULBP Gene Family in Primates. Proc. Japan Acad. Ser. B Phys. Biol. Sci. 2018, 94, 441–453, 2018.