Associate professor Michiko Toizumi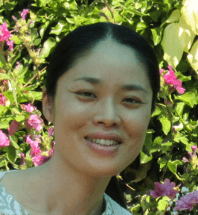 Speciality / Research theme / Keywords
Paediatrics, Neonatology, Epidemiology, Public Health, Virology
Supervision
Masters Programme
Doctoral Programme
Qualifications
Personal/work Web page addresses
http://www.tm.nagasaki-u.ac.jp/pediatric/
Affiliation(s)
Department of Pediatric Infectious Diseases, Institute of Tropical Medicine (NEKKEN), Nagasaki University
Background
I graduated from Kumamoto University Medical School, Japan and then had worked as a pediatrician for 8 years. Following that, I had studied tropical medicine and pediatric infectious diseases in the Master course of Tropical Medicine and in the Doctoral course in Graduate School of Biomedical Sciences, Nagasaki University. After I received my PhD, I joined the Department of Pediatric Infectious Diseases, the Institute of Tropical Medicine, Nagasaki University as an assistant professor in 2015.
Teaching
Facilitator of Epidemiology-Statistics Course in School of Tropical Medicine and Global Health, Nagasaki University
Research
Studies on pediatric infectious diseases in Vietnam:
Acute respiratory infections (incidence, viral/bacterial pathogens, risk factors)
Congenital infections (e.g.,rubella, CMV, Zika) and the effect on child development
Pneumococcal conjugate vaccine reduced dosing trial
The country/countries where you work currently
Vietnam
Five MOST IMPORTANT/INTERESTING recent publications
Message
Please join us if you are interested in our researches on pediatric infectious diseases!