Assistant Professor Lina Madaniyazi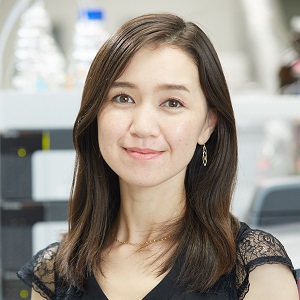 Speciality / Research theme / Keywords
Environmental Epidemiology, Climate Change, Air Pollution
Supervision
Masters Programme
Doctoral Programme
Qualifications
PhD
Personal/work Web page addresses
Research gate or Linked-in account links
https://www.researchgate.net/profile/Lina_Madaniyazi
Affiliation(s)
Nagasaki University, Institute of Tropical Medicine
Background
I've been studying and working in public health sector for more than 10 years, with primary focus on applying bio-statistics tools to assess environmental risk by using R software. I received my bachelor's degree in Medicine, Master's degree in Science from Peking University, China, and PhD from Queensland University of Technology, Australia. Then I joined National Institute for Environmental Studies, Japan in 2016 to participate in the Japan Environment and Children's Study (JECS) as a research fellow until 2018, and then as a collaborative researcher until now.
Teaching
"Epidemiology" and "Statistics for Population Health" modules in semester 1 and 3
Research
I'm an environmental epidemiologist with a focus on the health impact of air pollution and climate change. I've investigated future trends of PM2.5 and O3 related mortality in China under different emission scenarios for my PhD research. Currently I've been working to assess air pollution-related health impact at individual level by applying exposure monitoring sensors. At the same time, I've been studying how the changing climate is influencing the seasonal pattern of mortality in 47 countries, including Japan.
The country/countries where you work currently
Five MOST IMPORTANT/INTERESTING recent publications
Madaniyazi L, Jung CR, Ng CF, Seposo X, Hashizume M, Nakayama SF. Early life exposure to indoor air pollutants and the risk of neurodevelopmental delays: The Japan Environment and Children's Study. Environment international. 2022 Jan 1;158:107004.
Madaniyazi L, Armstrong B, Chung Y, Ng CF, Seposo X, Kim Y, Tobias A, Guo Y, Sera F, Honda Y, Gasparrini A. Seasonal variation in mortality and the role of temperature: a multi-country multi-city study. International journal of epidemiology. 2022 Feb;51(1):122-33.
Madaniyazi L, Ng CF, Seposo X, Toizumi M, Yoshida LM, Honda Y, Armstrong B, Hashizume M. Role of temperature, influenza and other local characteristics in seasonality of mortality: a population-based time-series study in Japan. BMJ open. 2021 Jul 1;11(7):e044876.
Madaniyazi L, Seposo X, Ng CF, Tobias A, Toizumi M, Moriuchi H, Yoshida LM, Hashizume M. Respiratory syncytial virus outbreaks are predicted after the COVID-19 pandemic in Tokyo, Japan. Japanese journal of infectious diseases. 2022 Mar 31;75(2):209-11.
Madaniyazi L, Li S, Li S, Guo Y. Candidate gene expression in response to low-level air pollution. Environment International. 2020 Jul 1;140:105610.