Associate Professor Kota Yoshioka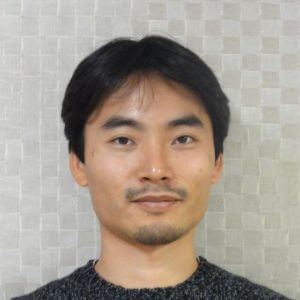 Speciality / Research theme / Keywords
Public health, Neglected Tropical Diseases, Chagas disease, Access to medicine, health policy
Supervision
Masters Programme
Doctoral Programme
Qualifications
Doctor of Public Health (DrPH)
Personal/Word Web page addresses
ResearchGate or Linked-in account Link
https://www.linkedin.com/in/yoshiokakota
Affiliation(s)
Deputy Head of Secretariat, Japan Alliance on Global Neglected Tropical Diseases
Background
2019- Current position
2016-2019 Doctor of Public Health program, Harvard T.H. Chan School of Public Health
2014-2016 Assistant Professor, School of International Health Development, Nagasaki University
2010-2014 Chagas disease control project in Nicaragua, Japan International Cooperation Agency
2008-2010 Master of Public Health program, Nagasaki University
Research
2020- Access to Chagas disease treatment in Japan
2018-2019 Access to Chagas disease treatment in the United States
2015-2016 Impact of a Chagas disease vector control program in Nicaragua
The country/countries where you work currently
Japan
Five MOST IMPORTANT/INTERESTING recent publications
Yoshioka K, Manne-Goehler J, Maguire JH, Reich MR. Access to Chagas disease treatment in the United States after the regulatory approval of benznidazole. PLoS Negl Trop Dis, 2020;14(6): e0008398.
Peterson JK, Yoshioka K, et al. Chagas disease epidemiology in Central America: an update. Current Tropical Medicine Reports, 2019;6(2):92-105.
Yoshioka K, et al. The resilience of Triatoma dimidiata: An analysis of reinfestation in the Nicaraguan Chagas disease vector control program (2010-2016). PLOS One, 2018;13(8):e0202949.
Yoshioka K, et al. Implementing a vector surveillance-response system for Chagas disease control: a 4-year field trial in Nicaragua. Infect Dis Poverty, 2017;6(1):18.
Yoshioka K et al. Effectiveness of large-scale Chagas disease vector control program in Nicaragua by residual insecticide spraying against Triatoma dimidiata. Am J Trop Med Hyg, 2015;93(6):1231-9.
Message
I happened to step into a path of public health in rural Guatemala and still stay in this interesting field. Let's find together more and more interesting things in the field of public health.