Assistant Professor Kensuke Takahashi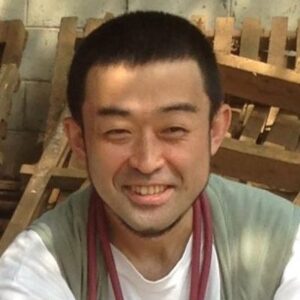 Speciality / Research theme / Keywords
Infectious Disease, Clinical medicine, Humanitarian supports, Emergency medicine, General physician
Supervision
Masters Programme
Doctoral Programme
Qualifications
Medical Doctor, Ph.D., Fellowship of Japanese Society of Internal Medicine General Physician, Certificated Specialist of Infectious Diseases – The Japanese Association of Infectious Diseases
Personal/work Web page addresses
http://www.mh.nagasaki-u.ac.jp/emc/emir/initiatives/
https://www.msf.or.jp/team_msf/expats/interview/04.html
Affiliation(s)
Assistant Professor, Acute & Critical Care Unit, Nagasaki University Hospital
Medical Doctor, Nagasaki Harbor Medical Center
Board, Médecins Sans Frontières Japan
Background
2006 Medical School of Hirosaki University
2014 Médecins Sans Frontières (Ethiopia)
2015 Ph.D., Graduate school of Biomedical sciences, Nagasaki University
2015 – present Assistant professor, Nagasaki University
2021 – present Faculty staff, School of TMGH, Nagasaki University
Teaching
Travel medicine, Case conference of Tropical Diseases
Research
Respiratory diseases in Vietnam, Congenital Rubella Syndrome, Clinical management of COVID-19
The country/countries where you work currently
Japan, Philippine, Vietnam
Five MOST IMPORTANT/INTERESTING recent publications
K, Dang DA, Moriuchi H. Hepatitis B virus infection among pregnant mothers and
children after the introduction of the universal vaccination program in Central
Vietnam. Sci Rep. 2021 Apr 21;11(1):8676.
Sugimoto T, Takahashi K, Matsui K, Asada M, Kaneko O, Ariyoshi K. A Japanese
man with malaria tests negative for fever after spending 6 months in rural
Kenya. Trop Med Health. 2020 Jun 24;48:52.
Haidar MK, Vogt F, Takahashi K, Henaff F, Umphrey L, Morton N, Bawo L,
Kerkula J, Ferner R, Porten K, Baud FJ. Suspected paracetamol overdose in
Monrovia, Liberia: a matched case-control study. BMC Pediatr. 2020 Mar
30;20(1):139.
Le Polain De Waroux O, Edmunds WJ, Takahashi K, Ariyoshi K, Mulholland EK, Goldblatt D, Choi YH, Anh DD, Yoshida LM, Flasche S. Predicting the impact of pneumococcal
conjugate vaccine programme options in Vietnam. Hum Vaccin Immunother. 2018;14(8):1939-1947.
Toizumi M, Motomura H, Vo HM, Takahashi K, Pham E, Nguyen HA, Le TH, Hashizume M, Ariyoshi K, Dang DA, Moriuchi H, Yoshida LM. Mortality associated with pulmonary hypertension in congenital rubella syndrome. Pediatrics. 2014 Aug;134(2):e519-26
Takahashi K, Suzuki M, Minh le N, Anh NH, Huong LT, Son TV, Long PT, Ai NT, Tho le H, Morimoto K, Kilgore PE, Anh DD, Ariyoshi K, Yoshida LM. The incidence and aetiology of hospitalised community-acquired pneumonia among Vietnamese adults: a prospective surveillance in Central Vietnam. BMC Infect Dis. 2013 Jul 1;13:296.
Message
I'm keen in fusion of the clinical medicine and the research, as well as removing the border between domestic and global health. Now I'm straggling with "Evaluation of medical quality in humanitarian activities".