Assistant Professor Atsuko Imoto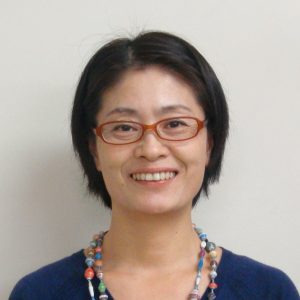 Speciality / Research theme / Keywords
Reproductive Health
Supervision
Masters Programme
Qualifications
RN, MPH, PhD
Background
NICU and adult departments in hospitals, Japan (Nursing work)
JICA Volunteer (Japan Overseas Cooperation Volunteer program) in Jordan
JICA reproductive health/family planning projects in Joran
Graduate School of International Health Development (MPH), Nagasaki University
Center for International Collaborative Research, Nagasaki University
Graduate School of Biomedical Sciences (PhD), Nagasaki University
Teaching
TMGH(MPH): Short-term field trip program
School of Health Sciences, Nagasaki University: Globalization and health, medical English
Research
Topics related to women's health: sexual life, chronic gynecological/obstetric diseases such as obstetric fistula, pelvic floor prolapse, incontinence and cervical cancer.
The country/countries where you work currently
Bangladesh, Philippines
Five MOST IMPORTANT/INTERESTING recent publications
Vorlasane L, Luu MN, Tiwari R, Imoto A, Sato M, Huy NT, et al. (2023) The clinical characteristics, etiologic pathogens and the risk factors associated with dehydration status among under-five children hospitalized with acute diarrhea in Savannakhet Province, Lao PDR. PLoS ONE 18(3): e0281650.
Takahashi M, Linh LK, M Sayed A, Imoto A, Sato M, Dila KAS, Huy NT, Moji K. Non-Invasive Prenatal Testing (NIPT) Implementation in Japan: A Comparison with the United Kingdom, Germany, Italy, Sweden, and Taiwan. Int J Environ Res Public Health. 2022 Dec 7;19(24):16404.
Makram, A.M., Wang, J., Vaghela, G. et al. Is checklist an effective tool for teaching research students? A survey-based study. BMC Med Educ 22, 561 (2022).
Kawaguchi Y, Sayed AM, Shafi A, Kounnavong S, Pongvongsa T, Lasaphonh A, Xaylovong K, Sato M, Matsui M, Imoto A, Huy NT, Moji K. Factors affecting the choice of delivery place in a rural area in Laos: A qualitative analysis. PLoS One. 2021 Aug 2;16(8):e0255193.
TMGH-Global COVID-19 Collaborative. Psychological Impacts and Post-Traumatic Stress Disorder among People under COVID-19 Quarantine and Isolation: A Global Survey. Int J Environ Res Public Health. 2021 May 26;18(11):5719.
Message
Let's think, work and learn together in a given place and environment.