Assistant Professor Atsuko Imoto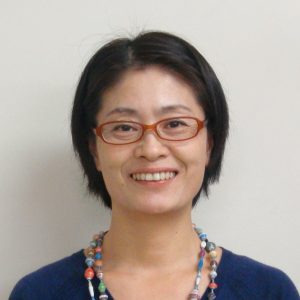 Speciality / Research theme / Keywords
Reproductive Health
Supervision
Masters Programme
Qualifications
RN, MPH, PhD
Background
NICU and adult departments in hospitals, Japan (Nursing work)
JICA Volunteer (Japan Overseas Cooperation Volunteer program) in Jordan
JICA reproductive health/family planning projects in Joran
Graduate School of International Health Development (MPH), Nagasaki University
Center for International Collaborative Research, Nagasaki University
Graduate School of Biomedical Sciences (PhD), Nagasaki University
Teaching
TMGH(MPH): Short-term field trip program
School of Health Sciences, Nagasaki University: Globalization and health, medical English
Research
Topics related to women's health: sexual life, chronic gynecological/obstetric diseases such as obstetric fistula, pelvic floor prolapse, incontinence and cervical cancer.
The country/countries where you work currently
Bangladesh, Philippines
Five MOST IMPORTANT/INTERESTING recent publications
Nguyen Tien Huy, R. Matthew Chico, Vuong Thanh Huan, Hosam Waleed Shaikhkhalil, Vuong Ngoc Thao Uyen, Ahmad Taysir Atieh Qarawi, Shamael Thabit Mohammed Alhady, Nguyen Lam Vuong, Le Van Truong, Mai Ngoc Luu, Shyam Prakash Dumre, Atsuko Imoto, et al., contributors of the TMGH-Global COVID-19 Collaborative; TMGH-Global COVID-19 Collaborative. Awareness and preparedness of healthcare workers against the first wave of the COVID-19 pandemic: A cross-sectional survey across 57 countries. PLoS One. 2021 Dec 22;16(12):e0258348.
Yoshiko Kawaguchi, Ahmad M. Sayed, Alliya Shafi, Sengchanh Kounnavong, Tiengkham Pongvongsa, Angkhana Lasaphonh, Khamsamay Xaylovong, Miho Sato, Mitsuaki Matsui, Atsuko Imoto, Nguyen Tien Huy, and Kazuhiko Moji. Factors affecting the choice of delivery place in a rural area in Laos: A qualitative analysis. PLoS One. 2021 Aug 2;16(8).
TMGH-Global COVID-19 Collaborative. Psychological Impacts and Post-Traumatic Stress Disorder among People under COVID-19 Quarantine and Isolation: A Global Survey. Int. J. Environ. Res. Public Health 2021, 18, 5719.
Nang Mon Hsai, Mitsuaki Matsui, Chris Fook Sheng Ng, Cho Thet Khaing, Atsuko Imoto, Ahmed M Sayed, Nguyen Tien Huy, Yasuhiko Kamiya, Kazuhiko Moji. Satisfaction of Pregnant Women with Antenatal Care Services at Women and Children Hospital in South Okkalapa, Myanmar: A Facility-Based Cross-Sectional Study Triangulated with Qualitative Study. Patient Prefer Adherence. 2020 Dec 18;14:2489-2499.
Atsuko Imoto, Sumihisa Honda, Erlidia F. Llamas-Clark. Human papillomavirus and cervical cancer knowledge, perceptions, and screening behavior: a cross-sectional community-based survey in rural Philippines. Asian Pac. J. Cancer Prev, 2020 Nov 1;21(11):3145-3151.
Message
Let's think, work and learn together in a given place and environment.