Associate Professor Marco Liverani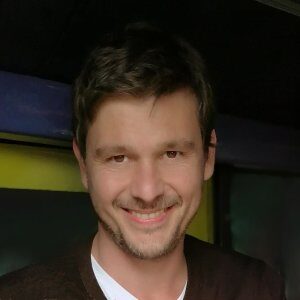 Speciality / Research theme / Keywords
Health Policy and Systems; Southeast Asia
Qualifications
MSc, PhD
Personal/work Web page addresses
https://www.lshtm.ac.uk/aboutus/people/liverani.marco
Affiliation(s)
Faculty of Public Health, Department of Global Health and Development, London School of Hygiene & Tropical Medicine
Background
Social sciences (sociology, social anthropology)
Teaching
The Politics of Global Health Policy (LSHTM);Health Systems and Policy (TMGH); Evidence Based Public Health Policy (Mahidol)
Research
Health policy making in LMICs, particularly in Southeast Asia; access to health care for underserved population groups; health technology uptake; health seeking behaviour.
The country/countries where you work currently
Cambodia, Indonesia, Thailand, Vietnam, Laos
Five MOST IMPORTANT/INTERESTING recent publications
Ferdiana, A., Liverani, M., Khan, M. et al. (2021). Community pharmacies, drug stores, and antibiotic dispensing in Indonesia: a qualitative study. BMC Public Health 21, 1800. https://doi.org/10.1186/s12889-021-11885-4
Liverani M, Ir P, Wiseman V, Perel P (2021). User experiences and perceptions of health wearables: an exploratory study in Cambodia. Global Health Research & Policy 6, 33 https://doi.org/10.1186/s41256-021-00221-3
Wulandari LP, Khan M, Liverani M, et al. (2021). Prevalence and determinants of inappropriate antibiotic dispensing by private drug retail outlets in Indonesia: a mixed methods study. BMJ Global Health
Liverani, Marco, Por Ir, Bart Jacobs, Augustine Asante, Stephen Jan, Supheap Leang, Nicola Man, Andrew Hayen, Virginia Wiseman (2020). Cross-border medical travels from Cambodia: pathways to care, associated costs and equity implications. Health Policy and Planning czaa061
Zheng, Yunting, Chun Chang, Ying Ji,Sijia Wu, and Marco Liverani (corresponding author). The evolution of health policy in China and internal migrants: Continuity, change, and current implementation challenges (2020). Asia and the Pacific Policy Studies 7(1):81-94 DOI:10.1002/app5.294
Link to other publications
https://researchonline.lshtm.ac.uk/view/creators/phpumliv.html
Message
I am a social scientist working in health policy and systems research. My contribution to global health aims to inform and inspire the development of timely, sustainable, and equitable health policy and programmes, with a focus on access to care for the underserved population groups and the use/impact of new technologies such as health wearables and rapid diagnostic tests. I am also involved in a number of projects to assess the impact of the Covid-19 pandemic on the health systems in LMICs. I offer supervision to doctoral and masters students, especially those who are interested in health and development in East and Southeast Asia.